19 May 2021, 9.00am – 4.00pm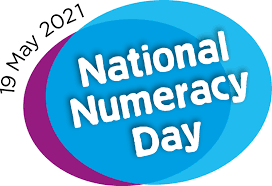 National Numeracy Day Wednesday 19th May 2021
PACE and Numeracy
We use numeracy every day in all areas of our lives.
Some examples of the ways we use numeracy every day include:
Working out how many minutes until our bus arrives
Following a recipe and weighing out ingredients
Checking we've paid the correct amount and received the right change when shopping
Setting and keeping to a budget
Measuring medicine doses
Poor numeracy can affect people's confidence and self-esteem. Our learners access the adult numeracy curriculum in order to improve their numeracy and in turn this contributes to supporting growth in their personal and social confidence.
For more information visit www.nationalnumeracy.org.uk here